T3 swivel base REF 0044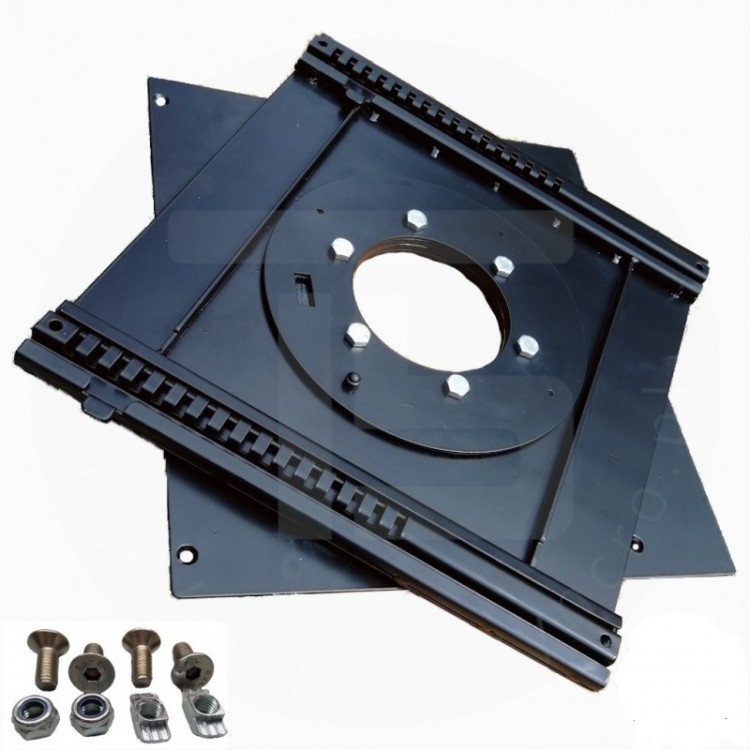 heavy duty swivel base for passenger of driver's seat
This base allows the seat (driver or passenger) to rotate 360 degrees. You can lock it in position every 90 degrees. Made of 3mm steel, powder coated. The height of the entire turntable is only 20mm, which is 4mm lower than the volkswagen original.
Very stable and strong. The central hole allows cables to be run, e.g. to control or heat the chair.
The turntable is SCREWED when using the original holes in the vehicle body (it is enough to drill them from 7.5m to 8mm).